KITESURFING CONTEST - OCTOBER 1998
Photos by Bruno Legaignoux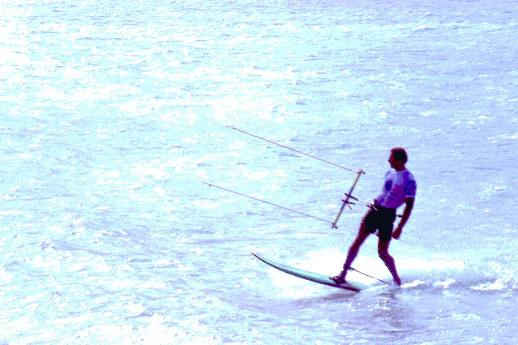 Flash, the winner.

Don with his 4 line Wipika

Max, Francesco and Sean

Francesco

Hookipa beach

Hookipa




Top: the judges during the Wave event
Bottom: meeting at Kanaha beach

Robby coming back after a Wave round

Lou ready for the next round, helped by Elliot


Maria waterstarting before a Downwind

Sean finishing a Downwind

Robby between two rounds

Slalom start beach

Slalom final: Robby (at left) makes a perfect
start and wins the race against Cory and Flash

Nice gybe !

A Wave round starts in three minuts

Flash loop
All photos are © copyright WIPIKA, D&B Legaignoux.